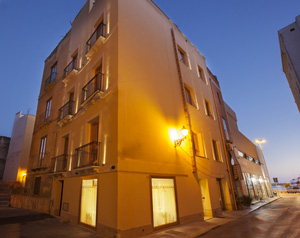 Hotel Trapani In, thanks to its ideal location in the heart of the historical center of Trapani, will allow you to fully experience the city center with its typical locales that are populated by people from the afternoon and come alive with good music live in the evening.
You can easily walk to the main attractions, the beaches and the harbor.
To reach the hotel from the bus station or train you should reach Via Osorio and walk along it; turn right on the street Via XXX Gennaio, then right on Via Torre Pali, then continues on via Biscottai.
For those arriving from the airport of Trapani is necessary to take the SP21 towards Via Ammiraglio Staiti.
For those arriving from Palermo airport take the A29, then the highway and then the first left onto Via Libica. At the second exit and follow Via Ilio and then Via Ammiraglio Staiti.